Description
Recommended Age: From 6-12 years old
Patented Anti-skid Tubeless Tires
Electric Brake + Mechanical Brake
Top speed: Up to 14 km/h
10 Km Range
Front Shock Absorption
Solid Tyres with Synthetic Rubber Material
3M Reflector Sticker
3 Brakes : Regenerative, Electric and Mechanical Brake
3 Riding Modes : Turbo, Cruise and Safe Mode
Ninebot eKickScooter ZING E8 Powered by Segway
We have saved the best for our youngsters: the Ninebot eKickScooter ZING E8 Powered by Segway. Fun and vibrant colours on the outside, safe and high quality on the inside. Exciting new adventures await!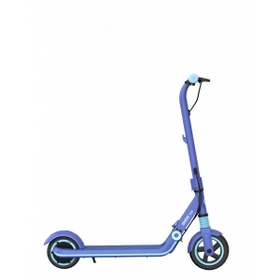 Safe Mode, to start slowly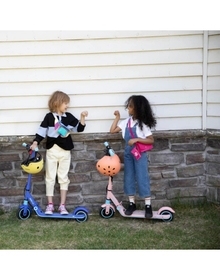 With a max. speed up to 10 km/h (6.2 mph), Safe mode is perfect for beginners. They can accelerate by pressing the throttle lightly.
Cruise Mode, kick and go!
Thanks to the power assist mode, you just need to simply kick to accelerate up to 14 km/h (8.7 mph).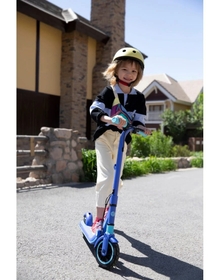 Turbo Mode, to infinity and beyond!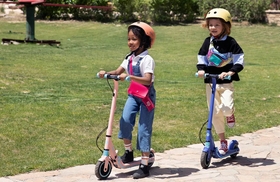 For more adventurous kids, the Turbo mode can speed up to approx. 14km/h (8.7 mph) by pressing the throttle
The Ninebot eKickScooter ZING E8 is equipped with a high-performance handbrake system which has the EBS energy recovery brake function. In addition, the rear fender also has a brake function. Triple braking system, extra safety precautions.
Payment & Security
Liquid error (sections/product-template line 691): Could not find asset snippets/allinone.liquid