Description
Elegant & design ECO laptop case
This stylish satchel is made from 62% recycled materials (r-PET & PET). Its compact and ultra-light design makes it very practical on the go. Its chic and consensual design make it an ideal bag to transport and protect your laptop.
Many dedicated storage spaces
You will find in this bag a padded compartment dedicated to the maintenance and protection of your laptop, with safety strap. You'll also have room to store your personal items thanks to its spacious design and internal organizer. A large pocket on the front will allow you quick access to your accessories.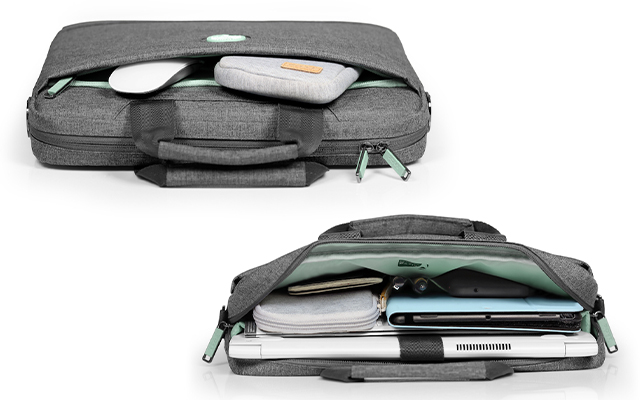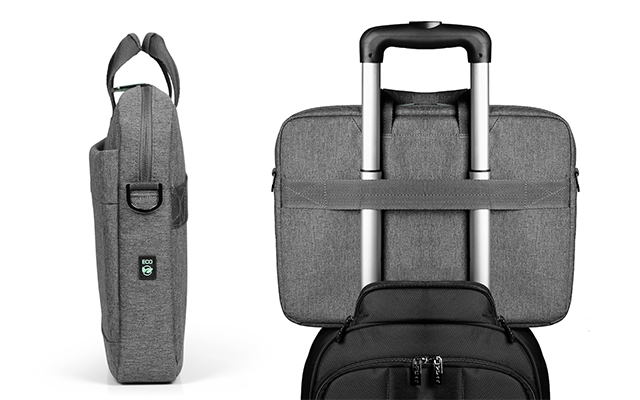 Practicality and ergonomics
This slim and elegant design bag has a back strap to slip over your trolley arm when traveling with a suitcase: you gain convenience and you relieve the weight of your bag.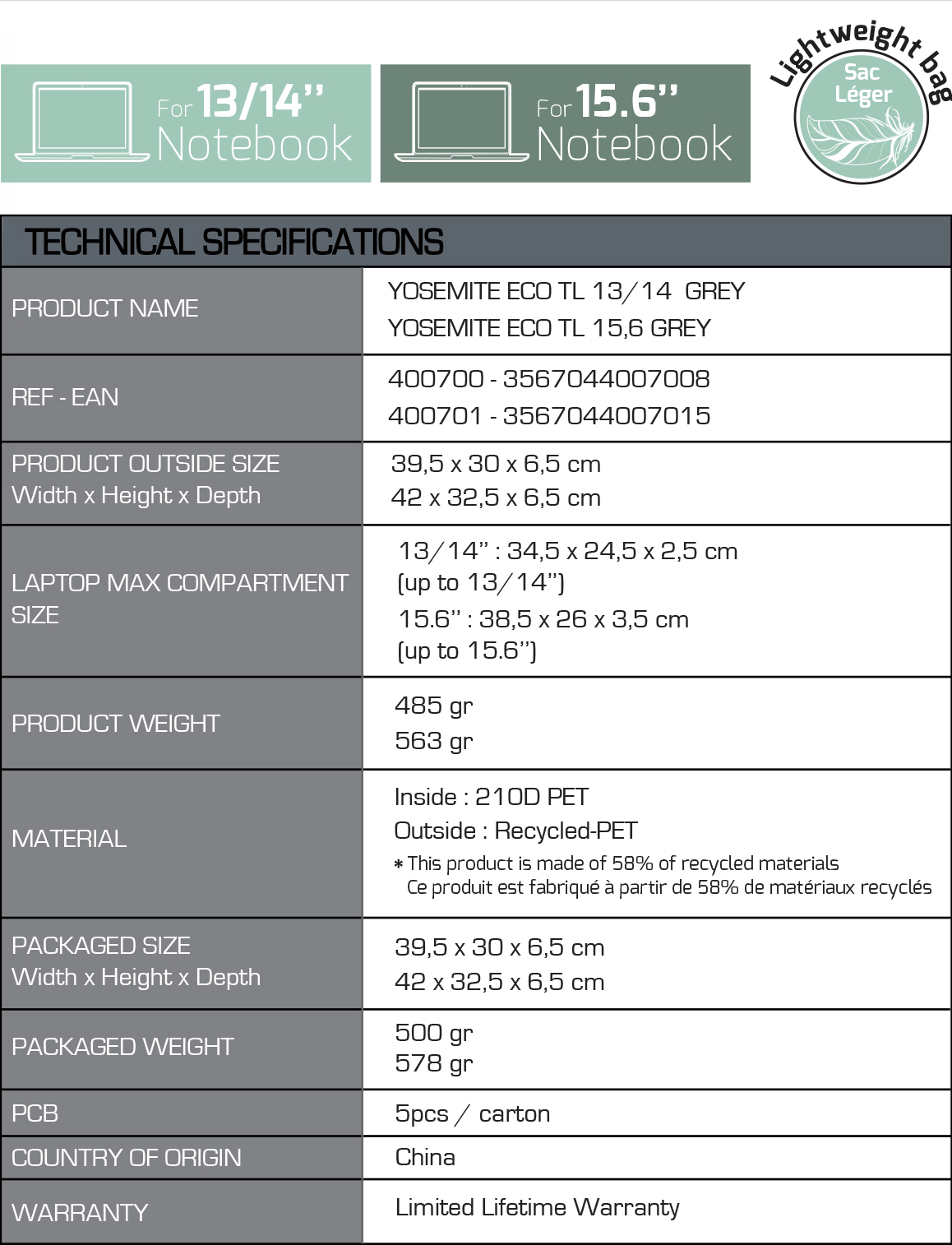 Payment & Security
Liquid error (sections/product-template line 691): Could not find asset snippets/allinone.liquid