Description
Why to buy Huawei Watch GT2e 46mm AMOLED - Graphite Black :
The durable stainless steel frame of HUAWEI WATCH GT 2e pairs flawlessly with the colorful fitness straps, for a comfortable grip. The 1.39-inch AMOLED HD display and multitude of invigorating watch faces, keep you plugged in to your world. With fun designs to spare, it never leaves your arm bare!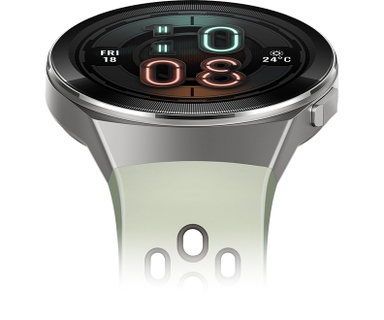 Wear Your Everyday Look on the Wrist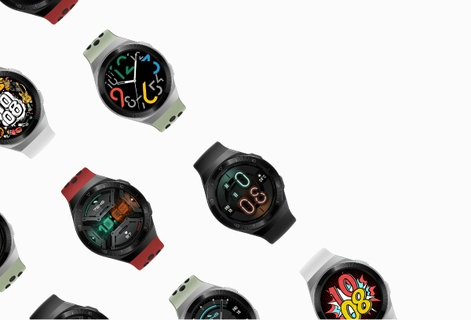 With various watch face designs2, HUAWEI WATCH GT 2e turns your wrist into a seamless tapestry of light, color, and motion. You can even customize the data and information with heart-rate, steps, weather and others. Only what you care matters.
Play for 2 Weeks
Kirin A1, HUAWEI's first self-developed wearable chip, which ensures high operation performance and incredibly low power consumption. Dual-chip design and power saving algorithms 2.0 ensure HUAWEI WATCH GT 2e consumes less energy to achieve astonishing power for all day and night support. This smartwatch automatically optimizes the power consumption for a longer lasting battery.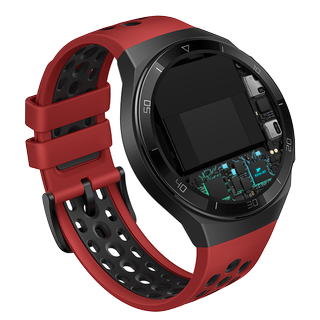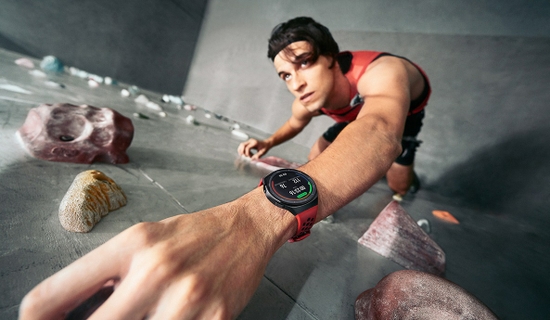 Inspire the senses, and indulge your passions – from the familiar to the far-flung! With the newly added 85 custom workout modes, you can explore the new adventure of rock climbing, parkour, street dancing, or skateboard that moves you... it's all on hand!
Being attentive and intelligent in a whole new way! Just go about your normal workout, and the watch will automatically detect it, then start tracking your activity with one tap. Now available for six common workout modes of indoor/outdoor running, indoor/outdoor walking, elliptical, and rowing.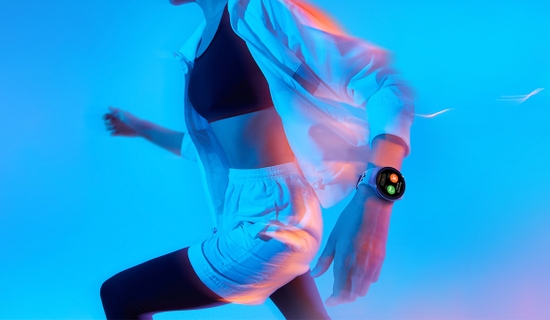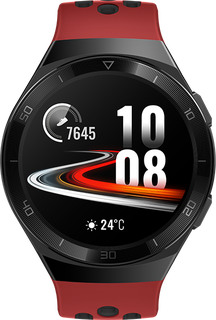 Blood oxygen saturation6 (SpO2) is one of the important vital signs that can reflect the oxygen supply of the body. In fact, very low levels of SpO2 can result in serious symptoms like lack of energy, fatigue and light-headedness. HUAWEI WATCH GT 2e supports single-time SpO2 level measuring, helping us detect the level of oxygen in the blood whenever and wherever we need.
Release Your Stress
All-day stress monitoring and all day care for your health by HUAWEI TruRelax™. Breathing training (APP end) releases stress and adjusts state at the right time.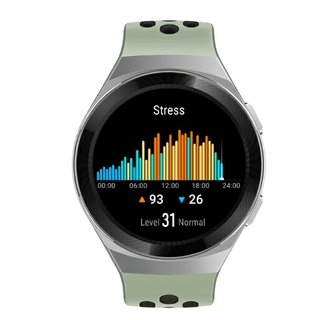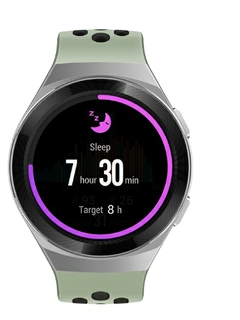 With HUAWEI TruSleep 2.0, your HUAWEI WATCH GT 2e can scientifically track and diagnose 6 common types of sleep issues while providing suggestions for better rest. And, while you sleep, the watch monitors your heart rate, analyses your breathing and awards a score on your overall sleep quality.
Play music directly with your HUAWEI WATCH GT 2e, after pairing it with Bluetooth earphones. Up to 500 songs, it can store your favourite music to enrich your workout, with no strings attached.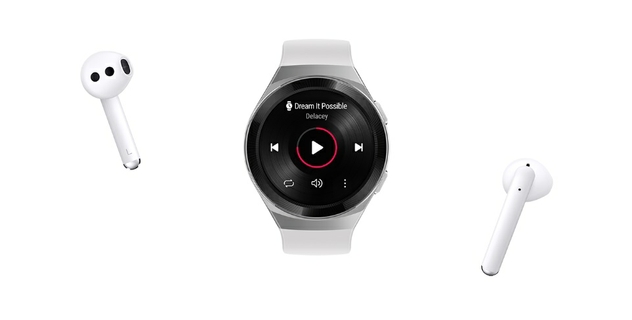 Payment & Security
Liquid error (sections/product-template line 691): Could not find asset snippets/allinone.liquid