Description
Active noise cancellation,Call noise cancellation, Awarness mode, Voice mode
Battery capacity: Per earbud: 55 mAh (min.), Charging case: 580 mAh (min.)
Connection: Simultaneous Bluetooth connection with dual devices
Control: Pinch | Long Press | Swipe



Cut Down the Noise from Inside and Outside
Adopting the Hybrid Active Noise Cancellation Technology, the inward-facing and outward-facing microphones detect the out-of-ear and in-ear residual noise, and then the dynamic drivers generate accurate anti-noise signals. Achieving up to 40 dB1 noise cancelling effect, HUAWEI FreeBuds Pro allows you to experience the tranquility and purity.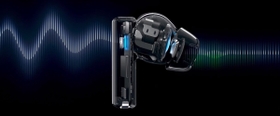 Let the Sound Through, Make the Voice Clear

No need to take off your earbuds. Just a long press, you can switch to awareness mode and reconnect with your surroundings. The unique Voice Mode2 reduces the ambient sounds to make human voices stand out. So you don't miss the airport broadcasts or a quick chat with friends passing-by.
The Style that Speaks for You
HUAWEI FreeBuds Pro comes in three different colours to match the sound you love: the sleek and edgy Silver Frost with subtle metallic shine, the elegant and discreet Ceramic White for a sophisticated style, and the classic Carbon Black that goes with most occasions.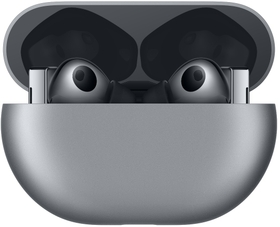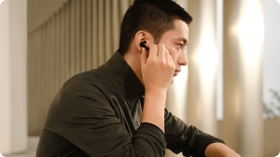 Soft silicone earplugs are available in 3 sizes. The intelligent Compactness Detection feature helps you to choose the most suitable ones that fit in your ears.
Smart Control at Your Fingertips
The highly sensitive sensor responds accurately to your demands. With swipe, press or pinch, you can turn up or down the volume, take calls, or change your music easily. Smart interactions, easy to control.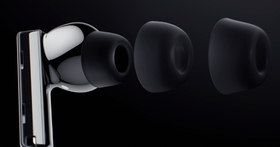 Ready to Last, Enjoy Your Best

With noise cancellation turned-off, a single charge brings you up to 7-hour listening, and up to 30 hours when coupled with the charging case8. You can also use your smartphone or tablet to reverse-charge the charging case while you are on the go9.
Pop, Connect, Go
Open the charging case, a pop-up should appear on your phone that prompts first-time paring or resumes connection, while showing how much battery you have left.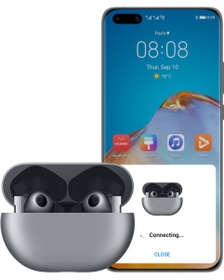 Dual Device Connection, Seamless Switching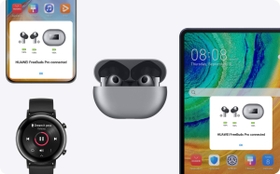 Supporting simultaneous connection with two devices, it also allows swift switching between them by pinching either earbud.10 You can go back and forth smoothly among smartphones, tablets, PCs and more smart devices.
Payment & Security
Liquid error (sections/product-template line 691): Could not find asset snippets/allinone.liquid