Description
Black (Orange Switch),
Black (Brown Switch)
Our flagship offering of the 9HUNDRED series features Light Strike Libra's new Prizm lens to radiate vivid backlighting and a premium key stroke that always feels satisfying. Includes wrist rest in two variations (black or red) and a dual nano-coated layer for extreme durability.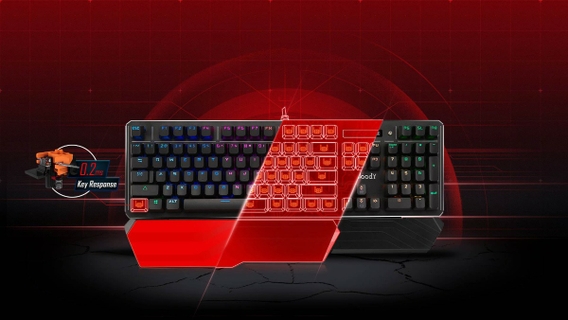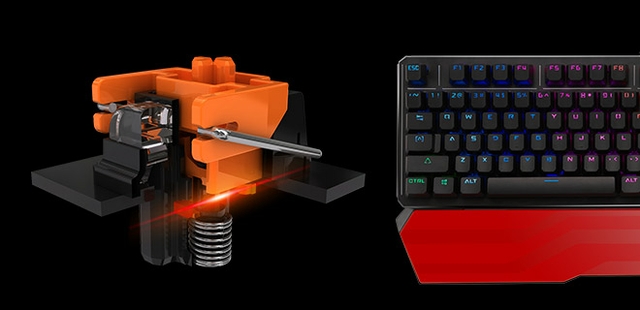 Light Strike (LK) Libra switch technology uses optical detection to react at light speed with a 0.2ms response time (vs. 30ms of mechanical)
Fully Programmable Keys & Animations
Use the KeyDominator2 software to set shareable profiles, macros, scripts, or even create your own RGB animations.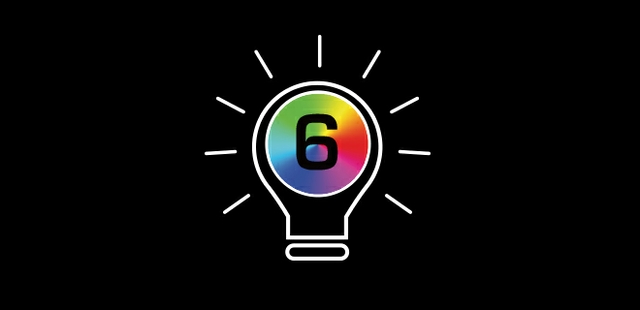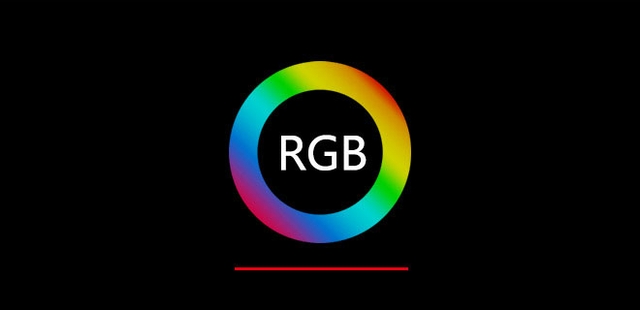 Vivid RGB backlit with 16.8 million colors and virtually unlimited lighting customization.
Water Resistant Nanocoating
All Light Strike Keyboards use a nano-coating layer that is highly resistant to spills, splashes, and spouses. In extreme cases you can you can pop the switches out individually for more thorough cleaning (ex. sodas, sugary drinks).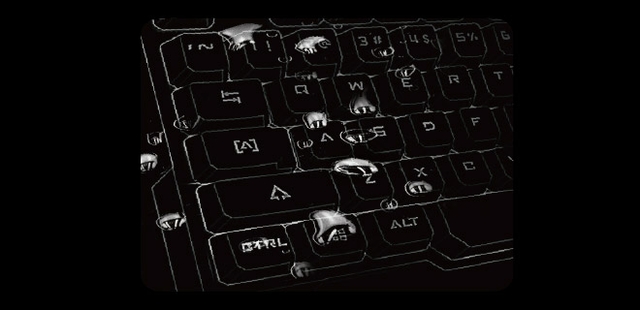 Diamond Cut Aluminum Body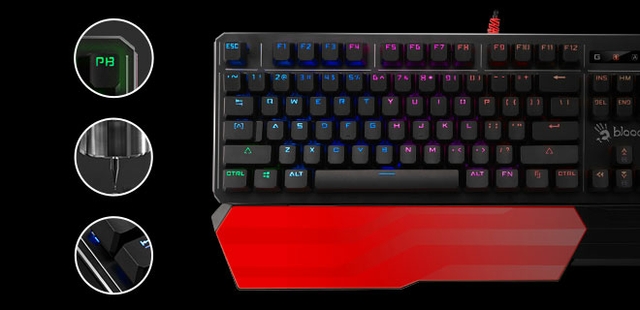 Weapons-grade anodized aluminum design maintains a lightweight frame while eliminating smudges and fingerprints from your strenuous gaming sessions.
Ergonomic Wrist Rest
Detachable ergonomic wrist-rest was engineered to deliver total comfort and its ability to quickly stow away for portability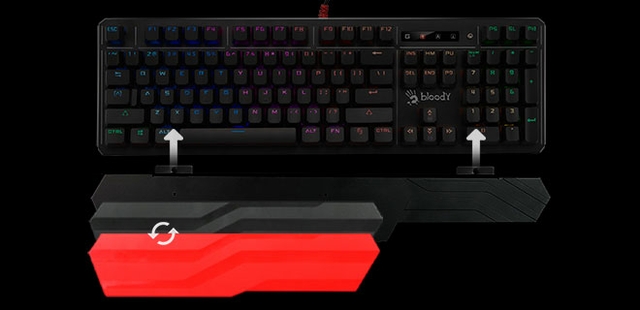 Payment & Security
Liquid error (sections/product-template line 691): Could not find asset snippets/allinone.liquid