Description
integrated ON/OFF button
Can be controlled by PowerRemote from a distance
Can be paired with multiple PowerRemotes
Prevents plugs from blocking each other, due to its cubic shape
With its unique docking system, it can be mounted on the wall, top of your desk, or underneath it
PowerCube Extended
The PowerCube Remote Extended adds an on/off functionality to the PowerCube, allowing you to switch the whole PowerCube on or off with the press of a button. Its cable and mounting system enable you to mount it anywhere convenient, like beneath your desk or nightstand. Besides this, the PowerCube Remote Extended is also compatible with the PowerRemote and any other PowerCube models.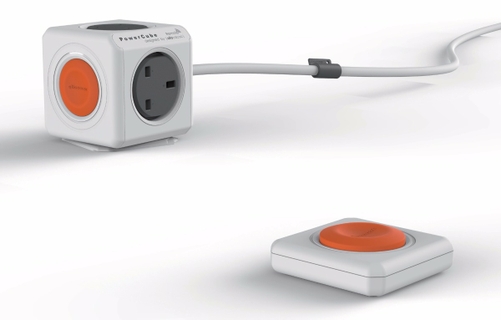 A Single Button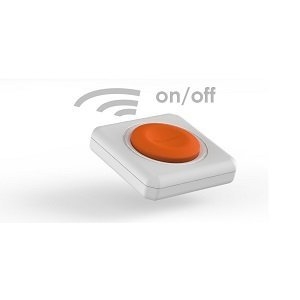 Our products are meant to make your life more efficient and less complicated and should take no more than a glance to figure out how to use. The PowerCube Remote lives up to this standard with its single On/Off button to power your devices on and off. If for any reason the synchronization is lost, pressing the button twice will switch all connected devices on and off again.
Sticky-pad On The PowerRemote
Similar to our mounting docks, the PowerRemote can attach to any smooth surface without leaving any residue when removed. Simply wipe the sticky pad with a wet napkin and let it regain its stickiness to move elsewhere.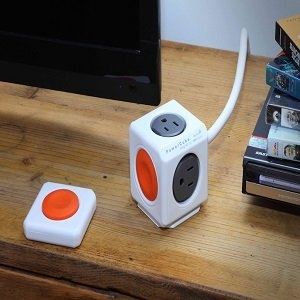 Battery-free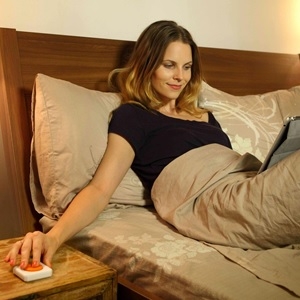 What's better than a remote with batteries? A remote without batteries. The PowerRemote gives you one less thing to buy from the supply store and keeps things green at the same time.
Payment & Security
Liquid error (sections/product-template line 691): Could not find asset snippets/allinone.liquid